By Michael Harris-Arzon, The Simplistic Professional
American's love their street food.  Not the hot dogs and pretzels of a bygone era, but the real deal, gourmet meals being served out of giant metal boxes on wheels.  

My own love of street food began long before the West Coast movement from about a decade ago.  

One of the things that made me fall in love with New York City, when I first moved there over two and half decades ago, was the street fairs that happened regularly around the city…and the vendors portraying the most delicious foods imaginable.  You could smell them for blocks as you walked ever closer to your final destination and thus the anticipation would set in.  Your mouth would begin to water and your stomach growl.  Such, was the tantalizing aromas and the forceful nature they took on.
All across this great country of ours, in every major metropolitan area, and even smaller towns and cities, you can find amazing food being served from mobile Food Trucks.  They encompass cuisines from around the globe and we are now seeing the Trendy Hot New Restaurants doing Food Truck versions of their menus.  No more waiting for months to get a reservation at the latest Hot Spot.  All you need to do is simply get in line.
Whether you are visiting Orlando on vacation or you are a local resident, check out these Food Truck Operators.
What's Kona Dog Food Truck all about? The tasty Hawaiian tradition of combining savory meats with the subtle sweetness of fruit was the inspiration for Kona Dog, a Hawaiian-style Hot Dog stand that first opened in the heart of Orlando's tourist district. With fresh, locally-made sweetbread, custom fruit sauces and mustards, and premium quality meats, Kona Dog quickly gained popularity and respect. The Hula Dog served by Kona Dog is perfection from the first bite right down to the fruity end!  
Their food trailer was born from the idea of bringing typical, tasty and very appreciated foods in Brazilian gastronomy.  Led by chef Rodrigo Silva, who along with his wife develops recipes to please the most different taste.
Their food trailer was created especially for you to feel taste in every bite, with recipes inspired by Brazil. Try their picanha sandwich, made from the tastiest meat of Brazilian barbecue.  Also try their delicious Northeastern hot dog where the mix of several flavors makes you feel a unique experience in the palate.
Cousins Maine Lobster is the leading provider of the tastiest Maine Lobster rolls across the United States. They bring the Maine Lobster shack vibe to your neighborhood by way of food truck, brick & mortar restaurants, and a Shore-to-Door online service that delivers the freshest live Maine lobsters directly to your door at the push of a button. All of their lobsters are sustainably harvested from the Gulf of Maine, from the icy Downeast waters to the Mid-Coast, and help support a local Maine economy that employs thousands of hard-workers.
Bringing the authentic taste of Philadelphia to every place they travel. Many have claimed to be able to deliver this but none have mastered it, they did! Being raised in Philadelphia is a key element to the preparation of their cheesesteak, because their homegrown lifestyle goes into each cheesesteak. Only the true ingredients from the City Of Brotherly Love can make up the taste of this cheesesteak, there is no substitute.
The Best Gourmet Italian Ices & Ice Cream in America.  Uncle Louie G's Italian Ices and Ice Cream are so Good, They'll Make You Feel Like A Kid Again. The best things in life taste great. Especially their Ices and Ice Cream.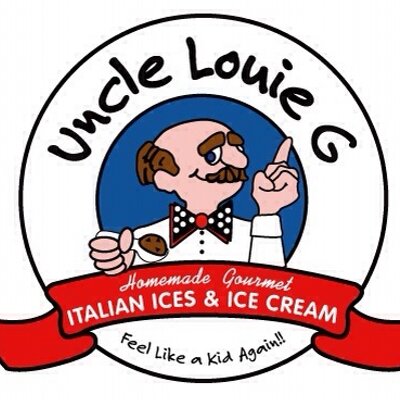 Pizza a Cone, is a familiar concept in a friendly atmosphere for the entire family, for all ages and tastes.  Pizza a Cone was started one morning in March 2011. In a family conversation, the vision to create something different "cone-shaped pizza" arises. Hence the name in Italian Pizza a Cone.
"I've had experience in several industries, but this time, we had to do something different in the pizza industry. This concept was brought by God to our family, and this was what we had to do", said Alberto Rivera, creator and owner of the chain.